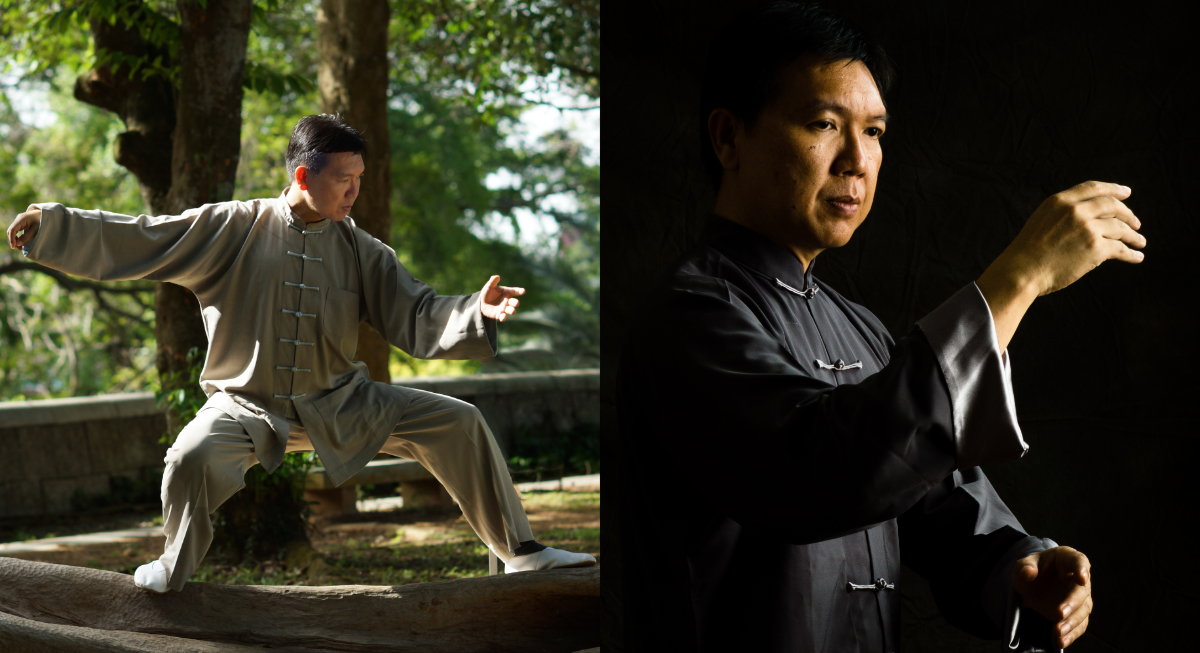 Nicholas Ang is the 3rd generation descendant under the Cheng Man Ching Taiji lineage and 6th generation descendant under the Yang style lineage.  He started his Taiji training in 1999 with Master Chua Ban Joo and continued learning with Grandmaster Tan Ching Ngee since 2002. With his fast progress in the art of Taiji, he was received by Grandmaster Tan as formal disciple in 2004 and started coaching in 2005.  He was listed in the China publication: "Contemporary Renown Martial Artists – Overseas Section" and has worked together with his master to publish the book: "The Logic of Taiji" in 2010.
While many enter the international Taiji circle by taking part in competitions, Nicholas started by performing in major events and judging in competitions.  He was invited to perform in many Taiji events including the important "8th Yang Clan 5th generation descendant meeting" in Taiwan.  In the 2nd World Kuoshu/All Styles Tournament organised by the World Kuoshu Federation in 2006, Nicholas started judging in the Taiji category. He has since judged in several major international Taiji Quan competitions and was appointed the international executive advisor cum head of judges/referees in the 4th World Kuoshu Championship Tournament in 2012.  During the few years before Covid-19, Nicholas also organised Taiji Push-hand referee's workshop together with Malaysia organisation in Johor Bahru.
Nicholas is a local borne Singaporean holding a B.A. degree from Peking university. He has vast knowledge in Taiji related subjects including basic TCM, Qigong, meditation and traditional Chinese culture.  Yet surprisingly, his teaching is often being described as scientific, logical and modern.  He does not believe in using incomprehensible traditional script to explain Taiji theory while coaching.  Instead, he would use simple science terms to explain hard to understand Taiji movements.  One of the examples is to measure the proportion of footwork using Fibonacci numbers.  His style of teaching is more towards experimental rather than the traditional do-as-I-do method.  He would usually explain the basic usage of the moves and get the students to experiment with the same move using different methods.  Students usually have a more thorough understanding of what they are learning. Being effectively bilingual in English and Mandarin, and the ability to combine modern knowledge with traditional culture, Nicholas's teaching is especially popular among the Western societies.  He has coached students from Germany, England, Japan, Taiwan and France.  Locally, many of his students are doctors, psychiatrists, researchers, architects and lecturers.