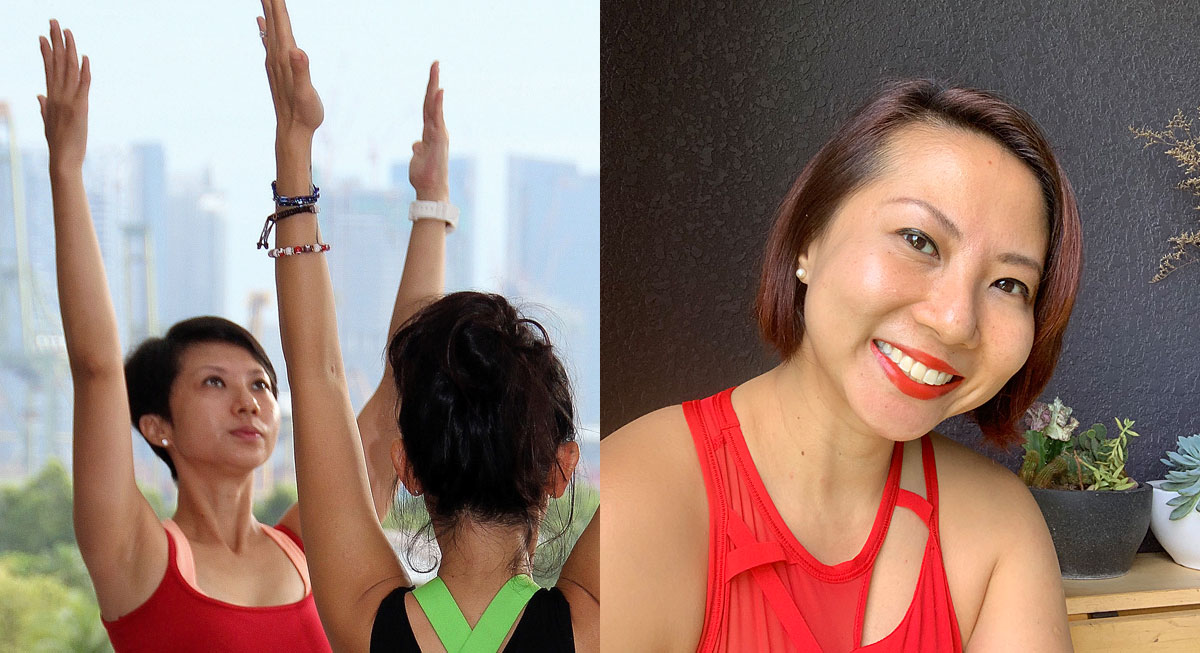 Tania has steadily continued to keep her learning abreast with the best practices in yoga and instruction by participating in workshops by Michel Besnard (a direct student of B.K.S. Iyengar – Iyengar Yoga) and by attending David Swenson's (direct student of Pattabhi Jois – Ashtanga Yoga) 40-hour intensive study in the foundations and teaching techniques of the Primary Series of Ashtanga Yoga. She has attended Meditation workshops from Brahma Kumaris http://www.brahmakumaris.org to work on open-eye meditation. Attended Mindfulness workshops conducted by Mindfulness Trainer, (MBA)Kathirasan K who was a Doctoral (PhD) Candidate researching in the subject of Yoga Philosophy and Meditation. She follows the teachings of Ashtanga Guru's grandson, Sharath Jois, Mysore has a chance to attend his workshop for a week of intensive training in Bali, Indonesia.
Tania is a charismatic and engaging yoga teacher. She practices Ashtanga yoga as it improves flexibility, increases strength and builds stamina at the same time. Most importantly, it strengthens core muscles which help improved her posture. Ashtanga allows her to follow a routine for steady progression while calming the mind with good breath control.
She has instructed a variety of classes at Spa boutique, Prudential and NUS. She was the primary Ashtanga teacher at Sadhana Sanctuary Pte Ltd and conducts private as well as small group classes.
Tania has been practicing yoga since 2004. Her journey began with Hatha yoga whilst working in a large multinational company. Her passion for yoga grew and in 2009, Tania decided to focus on yoga to share her passion and to teach.
She enrolled into Tirisula Yoga school, and completed the 200-hour Yoga Alliance teacher training course as well as the 300-hour Yoga Alliance advanced teacher training course. Tania holds the distinction of being one of a handful of teachers to have completed the 500-hour course in Singapore, in 2009.
In her 10-years of teaching and training, Tania has been able to work closely with groups as well as individuals of different body types, providing her with a deep understanding of physical limitations and individual pace. This accumulated experience gives her insights into improving quality adjustments of each posture (asana), which has resulted in fast progressing improvement with her students. These alignments and adjustments are value added services that many clients appreciate as they observe results in their bodies and overall wellness, which is a great motivating factor.
Students from all walks of life, from housewives to businessmen have benefitted by the opportunity Tania provides to learn and help improve overall physical and mental weaknesses and enhance their personal strengths in each area.
Tania has experience in teaching many styles of yoga and classes not limiting to Ashtanga, Mysore, Hatha, Vinyasa, Yoga Stretch and Yoga Therapy.